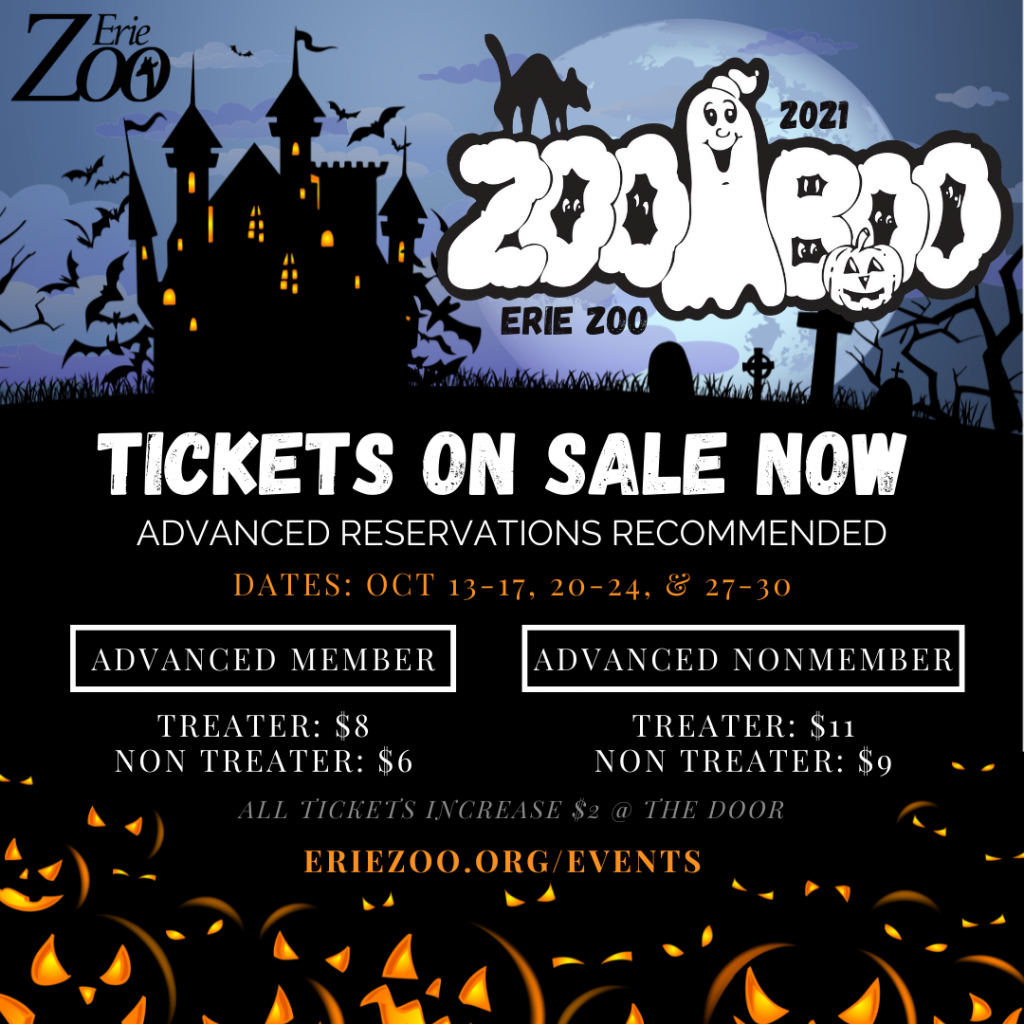 We are a proud sponsor of ZooBOO – one of the largest kid-friendly Halloween events in the tri-state area, running Wed-Sun, October 13-30th!
This year's ZooBOO will continue to be "scary, but not too scary" with lots of fun for the whole family! 
*New This Year* attendees of all ages may participate in the trick-or-treating fun! Make sure when purchasing tickets to select "treater" if you want to partake in the sweets or "non treater" if you're just along for the eerie experience! Regardless of your ticket type, all visitors will once again be able to participate in the Spooky Scavenger Hunt for extra family fun! 
Do the Monster Mash at the Spooky Jukebox, say hello to the Talking Pumpkin, make a stop on the Troll Bridge, and hitch a ride on the Eerie Express train while you're there! 
They highly recommend reserving your ticket date ahead of time to guarantee access and help us plan for candy. You'll receive a discount for advanced tickets too!
ZooBoo 2021 will run:
Wednesday – Friday Oct. 13th-15th from 6pm-9pm
Saturday & Sunday Oct. 16th & 17th from 12pm-9pm
Wednesday – Friday Oct. 20th-22nd from 6pm-9pm
Saturday & Sunday Oct. 23rd & 24th from 12pm-9pm
Wednesday – Friday Oct. 27th-29th from 6pm-9pm
Saturday Oct. 30th from 12pm-9pm
**ZooBoo serves as a major fundraiser for the Erie Zoo's animal care and daily operations.